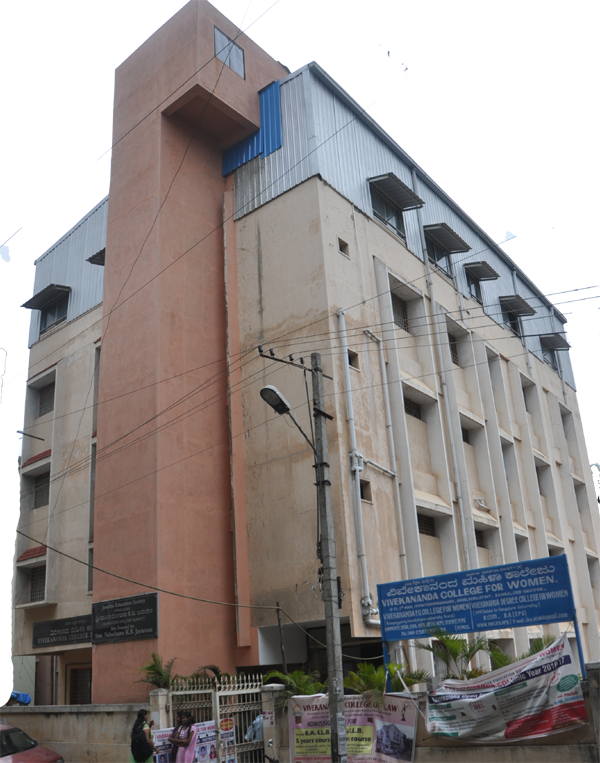 VCW is a constituent college of Janata Education Society which was started by philanthropists, academic professionals, dedicated social workers and able administrators in the year 1972. Under JES we have more than 15 Institutions starting from primary education to post-graduate professional courses.
Vivekananda PU College for Women is one of the "Best College for PU Education in city under the prestigious Janatha Education Society, Bengaluru known as a top-ranking centre of distinction among top educational Institutions in India".
Vivekananda College for Women is an amalgamation of competent teachers, state of the art infrastructure and an experienced and efficient Management, safe and supportive environment for its students to enable a perfect balance of academics, sports, artistic and social opportunities.
Computer education has gone global. Keeping in view the importance of computer education. The success of our college speaks volumes of the motto of the management to impart value based quality education to the needy. This is being earnestly implemented and practiced by all the concerned. Highly qualified and well experienced teachers of our college have always strive hard in maintaining the high standards of education.  The results of the college is always more than the average results of the University level with around 90 %.


Qualified, motivated & dedicated staff
Pedagogy
Regular Classes
Adequate Infrastructure
Discipline
Excellent Results
Staff Excelled in Specific Areas
Well connected transport network including Metro Rail
WIFI enabled campus
The college attempts to imbibe in its students the quest for knowledge, research and freedom of expression. Students are encouraged to ask thought provoking questions and use analytical approach to solve various problems. Though the college does not have a direct control on designing of the curriculum, yet the faculties contribute in the formulation of syllabus by sharing the stakeholder's feedback on curriculum in the meetings called by the University. Many of the faculties of the college are members of Faculty and Board of studies at university level who immensely contributed in the design and development of curriculum. Faculties are regularly updated about the latest teaching methodologies through the workshops and seminars organized regularly. Choice Based Credit System is adopted by the college as per university regulations. However, the college designs syllabus for Add-On course offered by the college, in consultation with the field experts. Along with the regular curriculum enrichment programs such as Soft-Skill training, Tally Program, Personality Development programs, Communicative English classes, Yoga classes, etc., are organized on a regular basis. The college prepares an Academic Calendar in line with the University Calendar every year, which is strictly followed to ensure regular and smooth functioning of the various academic processes.